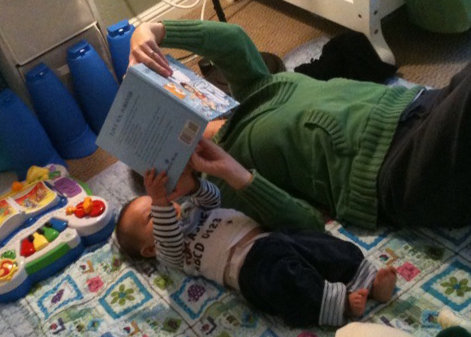 Hi! I'm Sarah, mom to a book loving 5-year old. Reading aloud to my son is one of my favorite things to do! I've been having so much fun discovering the wonderful world of children's books and having my childhood memories revived through the pages of old classics. I spend a great deal of time perusing book lists, flipping through books at our local library, and seeking out recommendations from others.
I've decided to start this website to share my findings with others and to bring together the many sources that are available for discovering great books to read with children.  If you're not already a regular at your local library please let that be your first stop and take some of these lists with you.  If you're looking for a gift for a child of a particular age you can't go wrong with a great book.
Happy reading!
Links on this site may be affiliate links which means I receive a small credit when you click on those links and make a qualified purchase. Thank you for your support of this site!